PORT ARANSAS -
FISHERMAN'S WHARF
We are a group of fishermen and beach lovers who have roots in Port Aransas and on Mustang Island that go back 3 generations. We remember as kids running up and down docks at Fisherman's Wharf and the people, sights, sounds and atmosphere that surrounded us shaped our vision for what we want to create at the new Fisherman's Wharf complex. While some things will be a lot different, we still want the same service, quality, feel, and enjoyment that we had so many years ago to stay alive in the harbor in Port A.
If you are like us, we know that you probably don't get to spend as much time on the water as you would like to. It is our vision to get you in and out as quickly as we can, with everything you need, and get done as easily as possible. We know the struggle of lugging hot drinks down the dock or from your car into your boat only to have it melt all the ice you just bought. That is why we will have what you need stored cold and ready to be delivered to your boat. We understand that when it is 90 degrees outside that having enough ice is always a thought, and we will deliver bulk ice right to your boat. We know that getting good quality live and dead bait can make all the difference when it comes to getting that one day changing bite.
We do our best to make sure that you and your family's experience at Fisherman's Wharf is not a draining event, but rather a quick trip in and out to get you prepared for your day on the water, and you leave in a good mood. That is why you are there, and being avid fishermen ourselves, that is what we would want for ourselves.
We hope that you like what we have done, and we are going to constantly strive to earn your business by doing things the right way every time.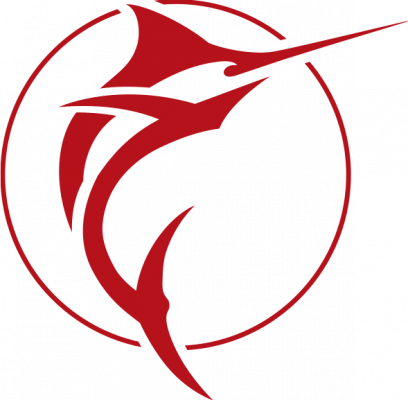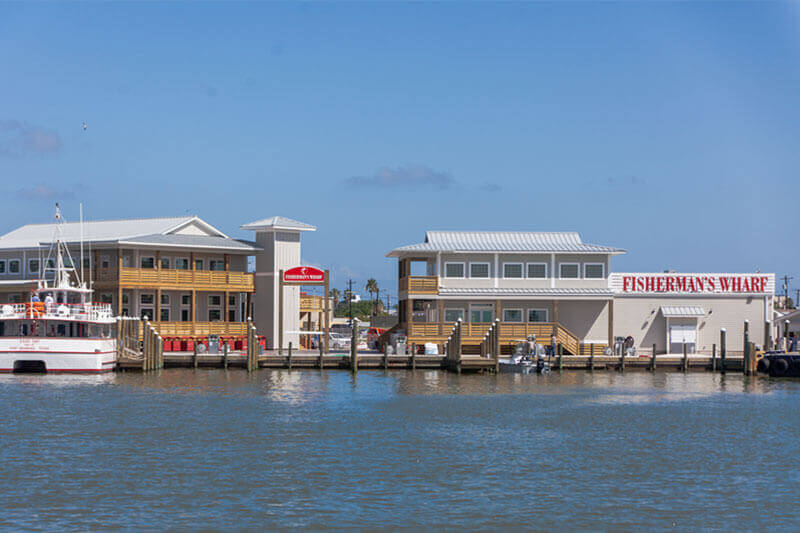 Our marina complex is specifically designed to provide a level of dockside service that Port Aransas has never seen. We are installing a completely new fuel system with giant tanks and high-speed pumps and nozzles. There will be a separate fueling area for large and small boats, allowing up to 8 boats to be fueled at one time. Our ship store is going to carry not only the things that you need such as tackle, snacks, and other gear, but our walk-in cooler will keep bulk beer, water, and all other soft drinks cold and ready for you. This cooler also has a commercial ice dump which we will have bulk ice available to fill your largest cooler and fish boxes. We will carry a full range of offshore bait as well as a full compliment of live bait such as shrimp, croaker, mullet, and large live bait for offshore. All of this can be delivered to your boat by our staff, put on your charge account, so you can be in and out in as little time as possible.
Our party boats, the Wharf Cat and Scat Cat have always been known as the largest and most stable boats in Port Aransas. During our construction, these 2 boats will be out of service for a while (call for updates) while we work on the boats. We have done extensive work on the Wharf Cat to make it the fastest boat in the harbor as well, allowing you to spend the most time on the grounds. We have updated the interior, bathrooms, electronics, all to get you the best experience on the water as we can. The Scat Cat is getting a complete refit during the down time including new engines, new generators, and a general spruce up. This is going to make it even faster, which not only helps on the shorter trips, but allows us to do the same amount of time fishing on our tuna trips but cutting hours and hours off the run to and from the distant rigs and spars.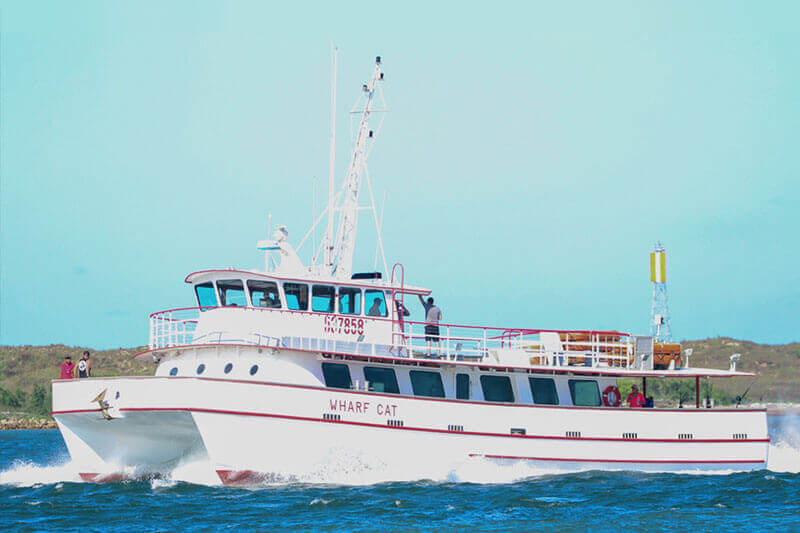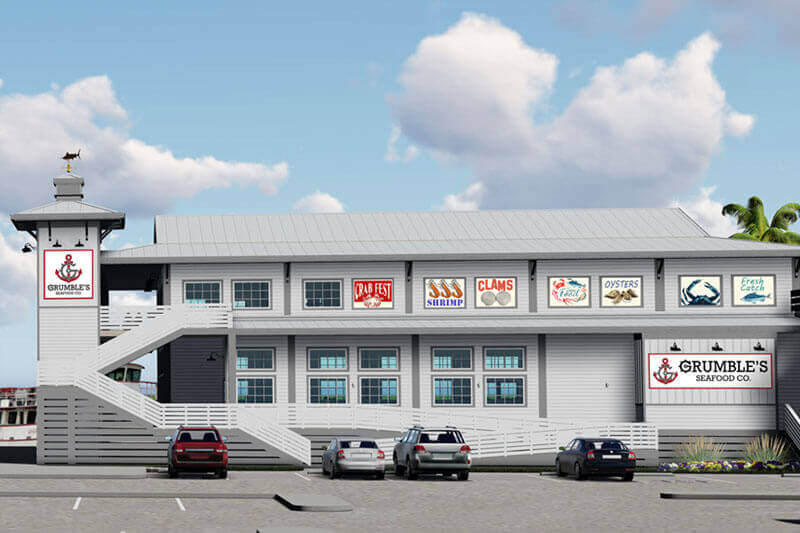 GRUMBLE'S SEAFOOD COMPANY
Back in 2017, Hurricane Harvey blew through the shores of Port Aransas, leaving the area we've known as "The Wharf" in ruins. While picking up the rubble, it wasn't until 2018 we saw the opportunity. This opportunity led to an idea, and soon Grumbles Seafood Co. emerged from the rubble. With the newly-cleared area, we saw a perfect spot for Waterfront Dining.
Nowadays, Grumbles takes pride in having the best views in Port Aransas.
Grumbles Seafood Co. also takes the Surf-n-Turf style seafood, and brings it to the American table. Featuring dishes such as Grumbles Famous Hushpuppies, Seared and Sliced Tuna, and Grumbles Chopped Salad.
Planted deep in the roots of Port Aransas, Grumbles Seafood Co. offers a full bar, and family-friendly atmosphere, and deep love for serving all those who come here. Drop by to taste some of the Best Seafood Near You!