Come join us for a fun inshore fishing experience! Our bay trips are perfect for everyday fishermen of all ages and ability. Our trips are 3 hours long on one of our comfortable catamarans, the Wharf Cat or the Scat Cat. Our boats are stable and fast which makes the ride out to the beautiful inshore waterways of Port Aransas a breeze! And on the ride out to our fishing spots you may even see dolphins swimming along with the boat! Our crew will have all rod, reels, bait, and tackle provided to help you have the best fishing experience possible. We will be bottom fishing for various species which may include gafftop, whiting, sand trout, and other migratory species such as sheepshead, shark, and redfish (when in season). For passengers 17 and older we do require that you have a Texas saltwater fishing license.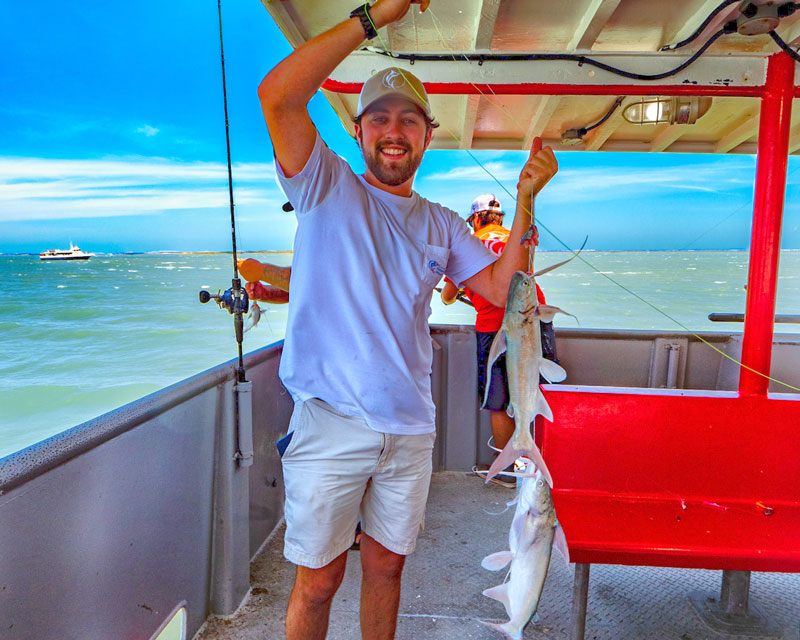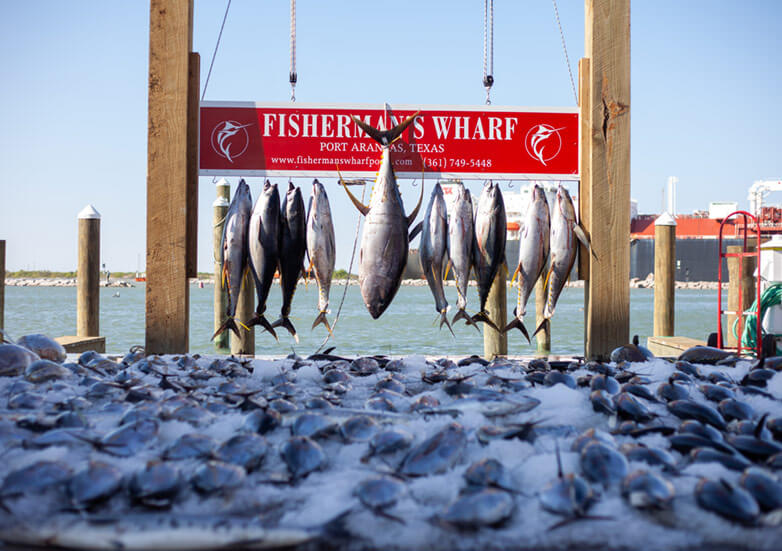 For the full offshore experience, we offer a 56-hour
tuna fishing charter
in the Fall and Winter months (October thru March). Spend 2 nights offshore fishing the deep-water rigs in the Gulf of Mexico. Targeting Yellowfin Tuna under the lights using live or dead baits, artificial flying fish, jigs, and surface poppers. Other species targeted while either drifting at the deep-water rigs or trolling in the blue water include Dorado, Blackfin Tuna, Wahoo, Barracuda, Mako Shark and other shark species. Even the occasional Blue Marlin is not uncommon on this trip. All bait and tackle will be provided but we strongly recommend that you bring your own gear.
Length: 72 feet
Passenger Capacity: 74
Aluminum Catamaran Hull
Hull Designed for Stability
Fast for More Time Fishing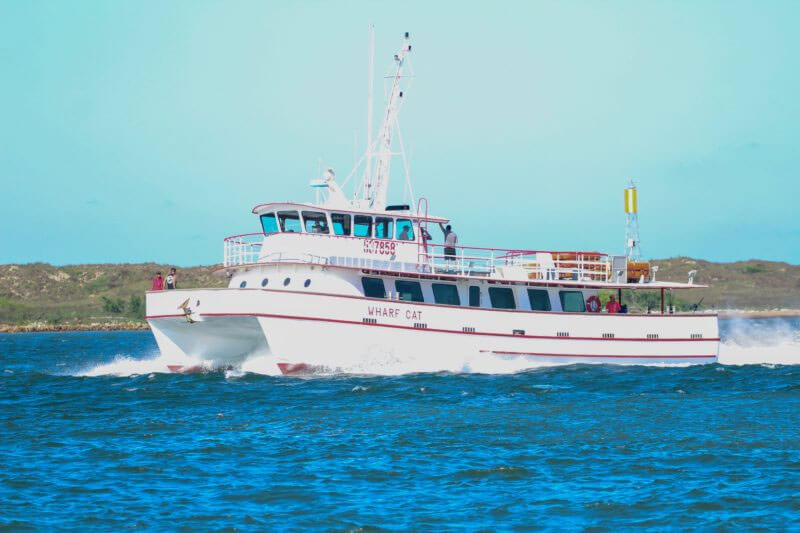 Length: 72 feet
Passenger Capacity: 74
Aluminum Catamaran Hull
Hull Designed for Stability
New Engines and Generator for 2020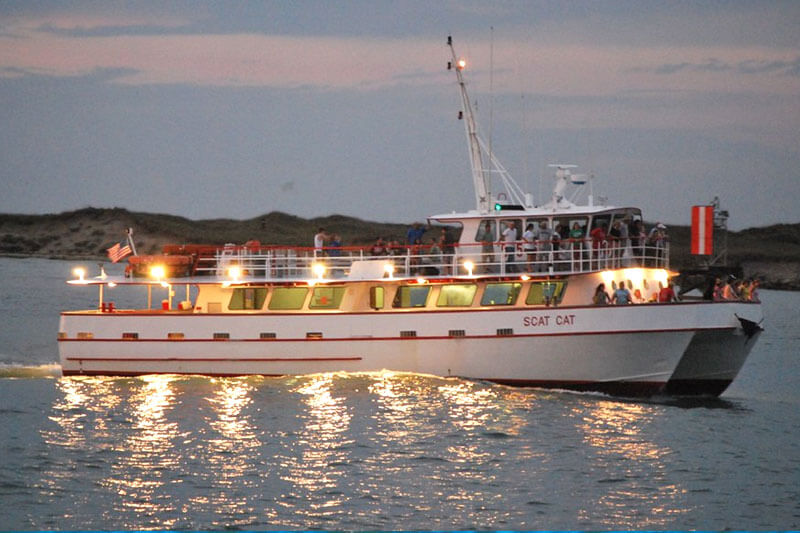 OUR OFFSHORE PHOTO GALLERY